The fabulous Corvette Stingray is an icon that many of us grew up hearing about,
and occasionally seeing.
Some History –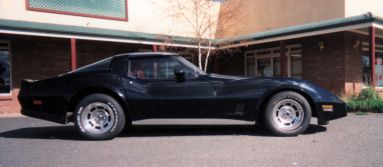 The second Stingray design, C3, began in 1968 and ran for 15 years until 1982.
The body design is so futuristic that they are often mistaken for new cars.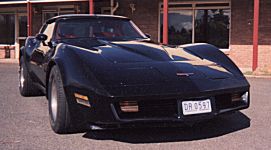 It's hard to pinpoint when my personal 'Corvette dream' began.
When I was very young the TV station used to play old re-runs of the famous Monte Carlo rally in the years when Triumph TR's dominated the race – I remember charging a toy car over cushions in a vivid re-enactment of what I was seeing on the TV !
I was always impressed with the Jaguar marque – both saloons and the legendary E Type.
When the Datsun 240Z won the East African Safari, it became my dream car.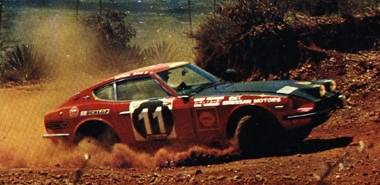 Two years after passing my driving test I got a Triumph Spitfire and I imagined it was 'almost' a Datsun 'Z' car.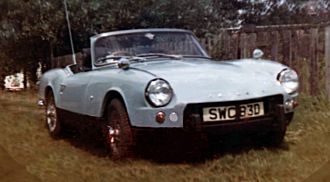 My next sportscar was a Triumph TR3A – possibly influenced by those early TV re-runs ?
VIDEO
Click the picture to see a young Rob 21 years old driving the TR3A
In 1996 I decided to look for an interesting car and began buying the Classic Car magazines. I soon found out that Jaguar E Types were way out of my budget.
I started to notice the Corvette Stingrays for sale. Several books from the library and a video filled in some gaps in my knowledge and my interest grew into an obsession.
From the Fibreglass body to the famous Chevrolet 5.7 litre V8 engine, everything I discovered seemed to fit my ultimate dream car description.
I checked out a couple of local cars and in 1998 had a tour of the Corvette Queensland factory at Gympie where they convert Corvettes from left-hand drive to right-hand drive. I test drove a 1980 Stingray and the later model 1986 C4.
These tests drives caused a problem for me because while I loved the Stingray, I had to admit that the later C4 was a much improved car with better fuel economy, higher performance, slightly more room inside and better roadholding.
My plan was to use the car daily, not keep it as a 'Garage Queen'- only driven on fine Sundays. It was important to make the right choice. I emailed all the Corvette clubs in Australia seeking advice from enthusiasts who could advise me – Stingray or C4 ? I was introduced to many Corvette owners who were all eager to help me in my quest. Through them I got to know much about owning and running a Corvette. Thanks especially to Wayne, Damien, Darren, Kerry, Doug, Keith and Andrew.
Later that year I had major back surgery and the slow recovery over 3 years delayed the fulfilment of my dream. We also had a 33ft Racer/Cruiser yacht, 'Allegro' (www.myallegro.20m.com) and I doubted I could afford to run two exotic beasts at the same time.
My back operation was only a partial success and eventually I had to acknowledge that I was no longer fit to go sailing and we sold Allegro. Almost immediately I placed a 'wanted' ad in the Classic Car mag's.
I contacted the Local American Car Club and was fortunate to be given a test drive in a 1976 Stingray with deep shiny Red paintwork. I sadly realised that I liked looking at the car a lot more than I would like driving it, on a daily basis.
I hurriedly arranged for a test drive of a local 1986 C4. As soon as I saw the low, sleek car sitting in the garage, I knew what my decision would be. My test drive confirmed that this was a car I could live with and enjoy on a daily basis. Sadly my Stingray Dream was over.

I placed new wanted ads in the car magazines ! From my six years of research into Corvettes I already knew that the 1988/89 models were the best available for my budget, with many improvements over the earlier 1984-86 models.
I built up a thick folder of files on cars for sale. I made out a full-page list of questions that I used for every car I enquired about. Nearly all the cars available in Australia were between 1000 and 3000 miles away, so I arranged for local inspections on the few cars that looked promising.
Through my contacts, I knew there were many poor quality left-hand to right-hand drive converters. I soon identified this as the most important criteria for a good car as a poor conversion causes frequent reliability and even safety problems. I only discovered two 'experts' converters in Australia – John Bondok in Brisbane and Peter Whiston in Melbourne.
During my search I gradually realised, for the very first time, that the colour of the car was important to me. Not many cars were for sale and finding a vette with a good conversion, in the right colour and at a realistic price was a challenge. I spent a huge amount of time and energy on the project, believing that if I tried hard enough, the right car would come along.
In November 2002 I organised for a Bright Red 1989 to be inspected. This looked like 'The Car'. Bright Red is the most popular sports car colour, but not for me. I was already having trouble liking the colour when the report showed several defects such as the petrol fuel line was rubbing on the exhaust pipe and also on the steering column ! I could have been driving back to Cairns when the car caught fire and exploded ! Things like the headlights not popping up, though minor, suggested to me that the car was not being well maintained and I let it go.
Another possible was an Admiral Blue '87 in South Australia. This car appeared to be in top condition, with low miles. During the time I spent checking on this car I realised how important the colour had become to me. Eventually I decided I couldn't live with this vivid Blue colour and, after checking the costs of a good paint job to change the colour, passed on the car.
One brilliant advantage of the Corvette is the enormous aftermarket service. Almost any part for any model from 1953 onwards is available. Several companies send out free catalogues detailing the parts available and from reading them I noticed that there is often a distinction between cars built up to 87 and 88 onwards, suggesting that many minor improvements were made for the 88.
The conversion costs jump dramatically for the 1990 Corvette, which has a re-designed dashboard. The price now, in 2003, is $22,000 just to convert a 1990-96 from Left to Right-hand drive. For an 84 to 89 Vette it's $12,000. For this reason the average price of a Corvette in Australia is a lot higher than in America.
My sudden interest in finding the right colour was simply focussed by my wife, who advised me to go for a 'Classic' colour, I immediately knew that was the way to go.
I eventually found my Corvette, a Burgundy 1988. The owner lived in Tasmania and his car was stored at a mate's place in country Victoria. He volunteered his mate to drive the car 90kms into Melbourne for an inspection, which I arranged with the legendary Peter Whiston. Peter's report showed some minor problems, but he said, "the car is solid & doesn't need much spent on it. One of the seats has a little wear on it & the exterior has a couple of little scratches. It drives very well."
There were a few more drama's as my last minute check on the car showed it was subject to finance and also the Australian Compliance and Queensland Modification plates were missing – a bit like losing the deeds to your house !
A few days later, after some more communications with the owner, the plates were found, the finance sorted and at 2.12pm on March 7th 2003 I became the newest Corvette Owner in Australia – at least for a few minutes.
I arranged for the car to be transported to Brisbane and for John Bondok to give the car a thorough check and service.
I flew down to Brisbane on Wednesday the 9th of April and picked up my Corvette. We fitted my new plates.

My first drive was in lunchtime Brisbane traffic following a 'mud map' to the nearest Department of Transport where I completed the registration details.
I arrived home Saturday night after a two day monumental 1700 kilometre (1056 mile) drive Bris – Rockhampton, Rockhampton – Cairns.
I had a big grin on my face the whole way !!!
The Corvette really loped along the Bruce Highway, the big overdrive gear allowing the engine to run at low revs – except when I had to overtake, then 8 screaming banshees took over briefly to let me pass safely and quickly, with power to spare.
Fuel average for the trip was 11.8 litres per 100kms which I thought was brilliant.
The leather seats were fine when it was cool but by 10.30am I had to sit on a towel. The glass roof makes the cabin very light and airy, it's cool to look up at the clouds although by about midday there's too much sun – it was very hot in the cabin between 2pm to 4pm so I bought some stickyback paper used to cover school books and temporarily stuck it to the roof which made a big difference.
Wow, the seating position is awesome, really good. The electric powered sports seats have about 9 switches, they go up/down in/out in all directions. It took a day to get a good position – The second day I got in and everything fitted like a glove, I was so comfortable that I drove the last 8 hours without a break. By about 10am I had bonded, you won't prise me away now from my Corvette.
When I got home my wife was very impressed with the car – kept saying things like "it's gorgeous' etc. My 13 year old nephew ('The Ferret') said, "Heaven Painted Red" – I couldn't put it better.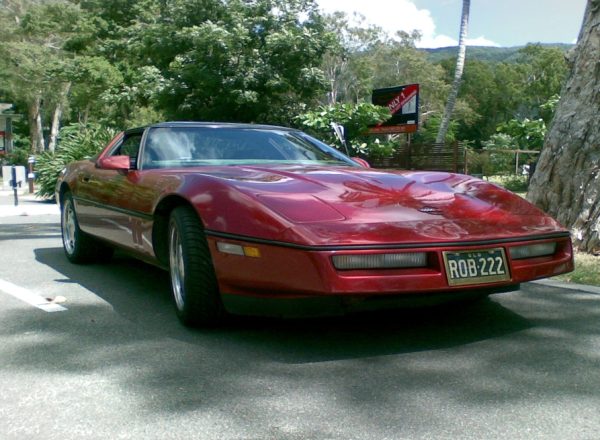 I wrote this on Sat April 19th 2003 –